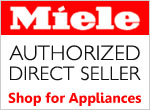 To purchase Miele Appliances, Miele has established an easy-to-use, direct-from-manufacturer purchasing portal for your convenience. To purchase Miele appliances from AAA Vacuums and get the best service, installation and maintenance support in Florida, please follow these steps:
1. Input your zip code and make sure you are eligible to be a AAA Vacuums Miele Appliance Customer.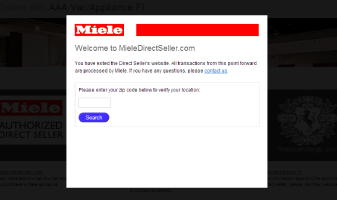 2. Make sure you see "Shop Online with AAA Vac/Appliance Fl" in the header of the page, and then click on "Visit Our Online Storefront."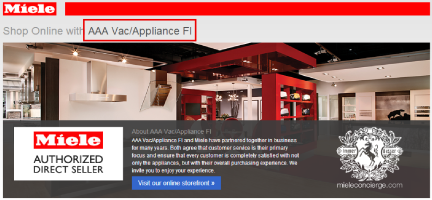 3. Check to see that "Store Information:  AAA Vac/Appliance Fl" is in the left sidebar. Then choose your product category, add your products to cart and complete your purchase. It's THAT easy!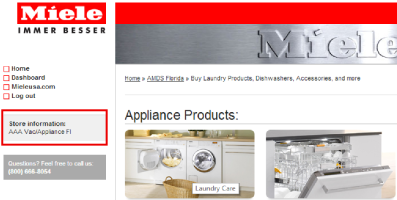 To get started shopping for Miele Appliances, just CLICK HERE!