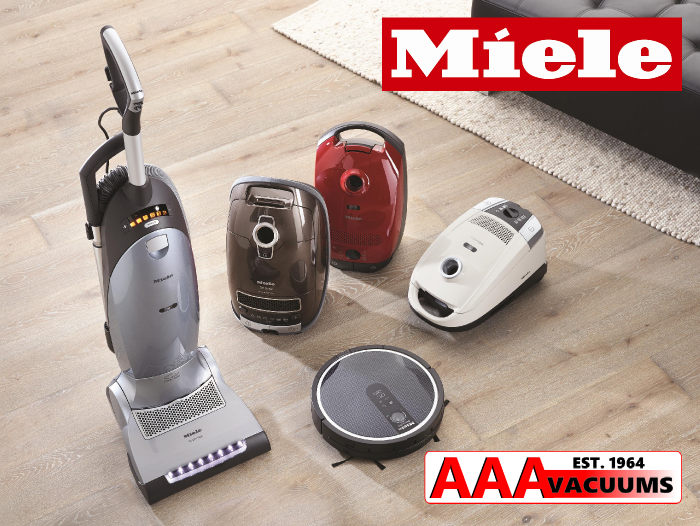 Miele Vacuums : Forever Better
Miele's slogan "Immer Besser" is German and translates to "forever better". Miele has stood by this motto and will continue to for many years to come. Making the highest quality vacuum cleaners, bags, filters and tools is the standard Miele lives up to. Miele puts unmatched German engineering inside every vacuum.
Are you an "Authorized Miele Dealer"?
Yes we are. We have been selling Miele vacuums and supplies for many years. Our experience with the company has been marvelous. From product quality to customer support, Miele is a top notch company. In our brick and mortar locations we service Miele vacuums. This means we know the machines inside and out and can offer you true expert advice.
What makes Miele better than the rest?
Let's start with their warranty. 7 year motor and casing guarantee puts them at the top of the class, proving Miele truly stands behind their vacuums. Miele filtration levels are also world renown. Famous for not only cleaning your floors, Miele vacuums also act as mini air purifiers removing the tiniest of dust particles. Finally let's not forget powerful suction each vacuum boasts. The 1200 watt vortex motor gives users all the power they could ever desire.